You might have seen people wearing "I am worthy," "Boss woman," "I am enough," etc., labeled T-shirts nowadays; however, have you ever wondered why these clothes are getting popular? These types of clothes are called affirmation clothes, and most people wear them to gain more confidence, feel powerful, and spread positive vibes.
Positive Affirmation Clothes
If you suffer from continuous negative thoughts and lack self-confidence, wearing positive affirmation t shirts can do wonders. In this article, you will learn about five of their benefits.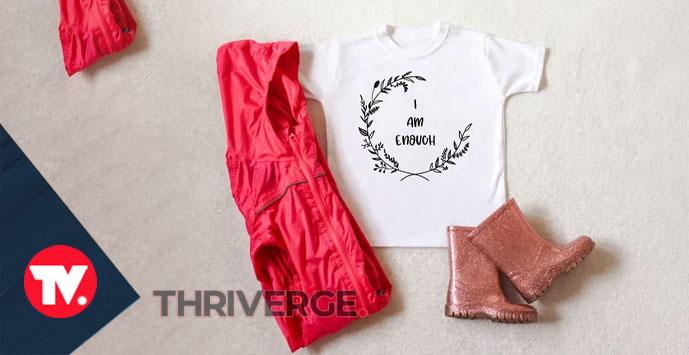 Boosts Your Confidence
When you have positive things around you, gaining confidence is easier. Wearing positive affirmation clothing can help you gain confidence instantly when you look in the mirror and read what is written on it, for example, "I love myself for who I am."
Stay Focused
You can stay focused on your goals by wearing affirmation clothing. No matter what your career or personal goals are, reading them out loud can help you stay on track. It is common for athletes and gym-goers to wear shirts that display their goals to stay motivated. A shirt with the message "Nothing can stop you" might be appropriate if your goal is to run a marathon.
Boost Yourself Mentally and Physically
Having a balanced physical and mental state is essential to bieng stress-free and happy. When you do not have enough reasons to keep up with your mental health, your physical being also suffers. It can make you feel exhausted inside out. Wearing positive affirmation t shirts not only makes you feel amazing instantly and motivates you to work on yourself physically.
Great Conversation Starter
Many people have difficulties starting a conversation or keeping someone interested for an extended period of time. If your t-shirt says something that might trigger a discussion, it's a good conversation starter.
Inspire Others
Affirmation T-shirts are beneficial not only for you but also for others. If your clothes make you feel confident and happy, they can also boost the reader. For example, if a quote such as "My life is filled with an abundance of goodness" is printed on your T-shirt, people are sure to be reminded of what is good in their lives.
Also read: Particular Shirt Plan
Express Yourself
Yes, you can express yourself by speaking what you like and how you feel, but how can you do that effortlessly? Through your clothes. You can easily find affirmation clothing that suits your personality perfectly, or if you want something unique, you can also contact brands that offer customized prints. For example, if you are a student, you can get a T-shirt with an affirmation saying "I'm doing my best" to express your hard-working attitude.
Are there any Affliction clothes left?
Yes, American clothing manufacturer and merchant Affliction Clothing is established in Seal Beach, California in 2005.
Blue Mild Glasses
Blue light, which is released by electronic gadgets like tablets, smartphones, and computers, can harm your eyes. Blue mild glasses protect your eyes from this harmful light as well as increase your look with affliction clothes.
Conclusion
Inspiration clothing is gaining popularity in the fitness, fashion, and spiritual industries. People wear positive affirmation clothes for various reasons such as feeling confident, expressing themselves, inspiring others, starting conversations, etc. Hopefully, now you know some of the good things about wearing affirmation outfits. If you are ready to find the one that is right for you, take some time to look around until you find a shirt that speaks to you. Wearing the right shirt will help you feel better and remind you that you are worth it.